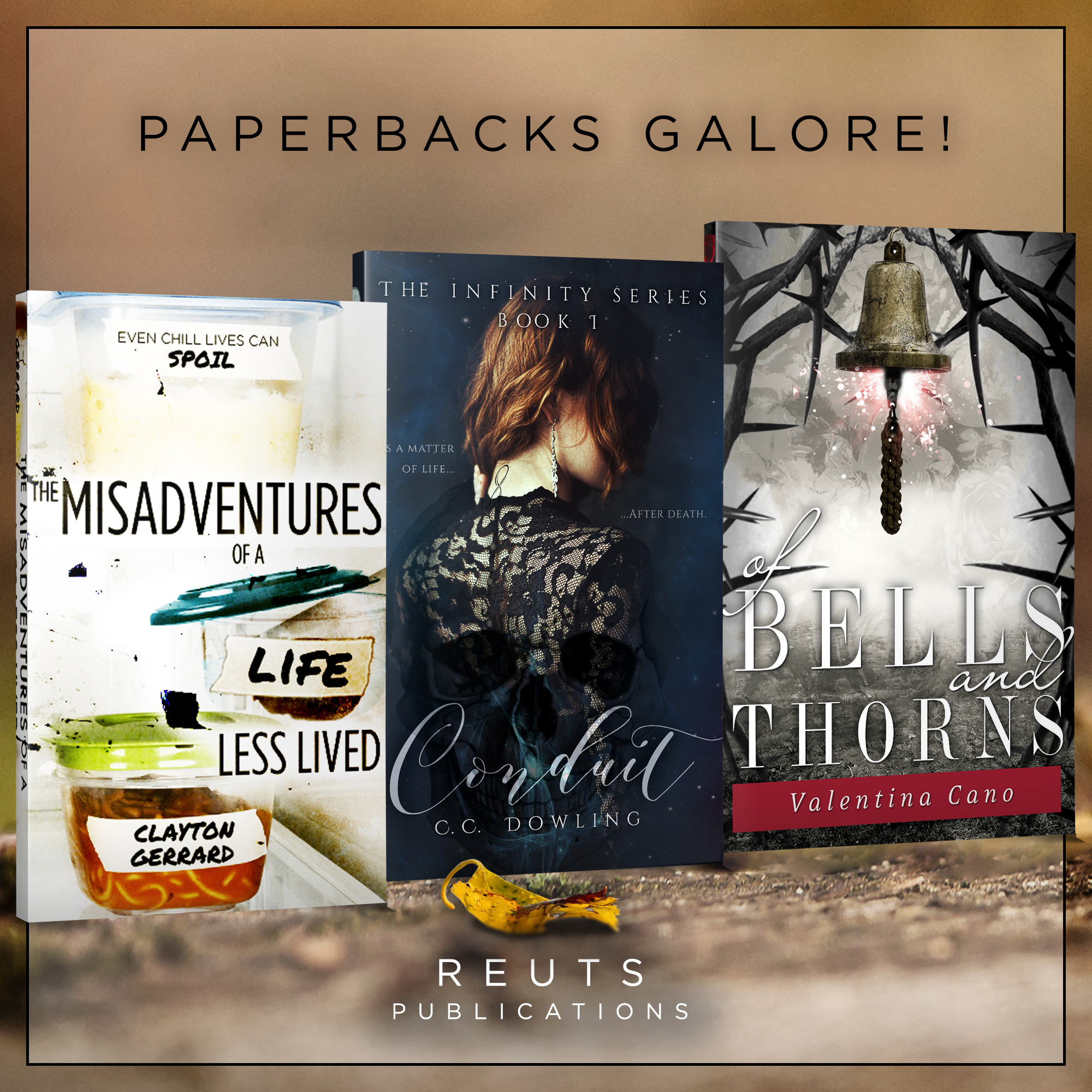 Grab a paperback copy of your favorite title from our Fall 2017 Collection:
---
---
College junior Doug has built his entire collegiate experience around having a cool life, a status he maintains by keeping his bookish tendencies and crush on "nerdy" Eliza a secret from his popular fraternity and cheerleader girlfriend. But when he wakes one morning to discover that the life he'd kept in the fraternity fridge (because where else would one store a chill life?) has spoiled, panic ensues. As a high-ranking member of a popular fraternity, having no life is social suicide. He'll be ostracized, forgotten, and maybe even kicked out of the frat.
Desperate to remedy his lifeless status before anyone notices, Doug embarks upon a mission to replace his ruined life with a similar one. But finding a new life isn't quite as simple as going to the store. And Doug quickly discovers that if he wants another life, he's going to have to earn one by running a gauntlet of humbling, and often humiliating, life lessons. Though resistant, he may yet learn that his deceptions have never served him and have only helped enforce the biggest lie of all—the one he's told himself.
A snarky, often ridiculous satirical examination of what makes a fulfilled life, The Misadventures of a Life Less Lived is a quirky, thought-provoking debut full of clever metaphors and literary allusions.
---
---
When college senior Jane Lamb dies suddenly, she discovers that the afterlife is less pearly gates and fluffy clouds and more standing in line at the DMV. But before she can spend eternity lamenting over her short, unremarkable life, she's offered a do-over—as a Conduit, a reincarnated messenger contracted to reap souls.
Determined to do things right the second time, Jane takes the job and reincarnates as eighteen-year-old college freshman Liv Hartley. Only, the excitement for her new life doesn't last. There are consequences to bearing the coveted infinity symbol tattoo marking her as a Conduit, and Liv quickly finds that getting a second chance doesn't mean getting a better one. Possessive demons, stolen assignments, and a love life that's decidedly complicated are all a far cry from the mundane existence Jane led. But with more questions piling up than bodies, there's only one thing Liv knows for sure: life doesn't get any easier after death.
Filled with sparkling wit, conflicted romance, and more spirit than a haunted mansion, Conduit is a fun-filled paranormal that explores the idea of regret, love, and what we would give to live twice.
---
---
Sequel to The Rose Master.
Rosewood Manor has been ashes for weeks.
Left with no post and no home, Anne Tinning never expected to find herself in a luxurious carriage, dressed in the finest of clothes, pretending to be the wife of Lord August Grey. The search for Miss Bellingham, however, will require them to blend into the very height of London society, a class Anne has only ever served, and which August despises. But August insists that the ruse is the only way. For although they've vanquished the wraith that called for August's life, they will never be safe unless they find a way to stop the woman he scorned.
There are traces of Lily Bellingham the length and breadth of London, but when Anne and August investigate the gruesome disappearances in a factory she has just purchased, they realize that Lily is more powerful than either of them. And she has devised a new way to take her revenge.
With another curse placed upon August's head, Anne must find a way to defeat Lily, and this time, she will have no help from the young man she has grown to love. This time, the curse is more insidious, twisting him into someone unrecognizable.
This time, August Grey is the one she must fear.
Lush, lyrical, and layered in horror-filled suspense, Of Bells and Thorns evokes the feel of classic Gothic literature, blending the magic of a beautiful fairy tale against the rich backdrop of history.